Having House Cleaners Means You Have Arrived!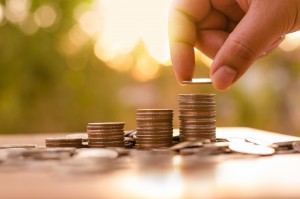 Having a maid clean your house is more than just convenient. It's also a status symbol that signifies to your friends, family, and neighbors that you are part of an elite class that doesn't have to bother cleaning your own home.
When your neighbors see our cleaning van pull up in front of your home, it's certain to turn heads. Your status in your neighborhood will instantly improve. You could even become the envy of the people on your block.
Maid Service Boca Raton — Elite Yet Affordable
The funny thing is that having maids clean your home is genuinely affordable. You will wonder why you didn't call Posh Home years ago to do your house cleaning for you.
The low cost of having Posh Home clean and maintain a spotless home for you is worth much more than the benefits to your reputation among your family, friends, and neighbors. Nobody has to know that you are able to get the value of a neat, clean home for way less than they might think.
Maid Service Boca Raton — More Leisure Time to Enjoy Your Life
Let's face it: Keeping your home neat and clean is a lot of work and takes up a lot of your time, especially if you have children.
But when you leave the house cleaning to the professional maids from Posh Home, you gain more than just a clean home. You also get back all that time and effort that you invested in keeping your home neat and maintaining your very high housecleaning standards.
Now you can do all the things you've always wanted to do but didn't have enough time — such as flaunting the fact that you have maids to your family, friends, and neighbors!
Posh Home is the affordable, efficient way to achieve the lifestyle and status you've always wanted.