Cleaning Services in West Palm Beach
Cleaning Services West Palm Beach 
When you lack the time or energy to clean the rooms of your house on a regular basis, you will benefit from affordable cleaning services in West Palm Beach. At Posh Homes, you will find experienced cleaners that can take care of the cleaning tasks that you no longer have time to deal with. This includes the cleaning of bathrooms, bedrooms, vacuuming, window cleaning, dish cleaning, floor scrubbing, stain removal, and other cleaning services. You can create your own tailored cleaning plan that covers the rooms you want to get cleaned on a regular basis.
West Palm Beach Cleaning Services to Keep Your Home Neat and Clean
If you are still searching for the right cleaning services in West Palm Beach, learn more about Posh Homes. We are a trusted local cleaning service that services all of West Palm Beach including Boca Raton and Delray Beach.
We believe in providing our customers with an attention to detail that you will not find elsewhere. We also use natural cleaning products whenever possible to limit our carbon footprint. In addition to superior cleaning services and natural cleaning products, we offer affordable rates.
Things to Consider Before Getting Cleaning Services in West Palm Beach
Before you hire cleaning services in West Palm Beach, there are a few considerations that you should take into account. You should first consider which rooms or areas of your home that you would like to have cleaned. You can select just your bathrooms or your entire home. The choice is yours. Next, you should think about how often you would like your home to be cleaned.
These two decisions, the number of rooms and the frequency of cleaning, will determine the cost of the cleaning services. At Posh Homes, we can come up with a cleaning solution that fits your budgetary needs. Contact us today to learn more about our professional cleaning services.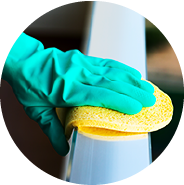 Housekeeping &
Maid Services
Our team knows what it takes to keep luxury estates looking and feeling their best. We pay attention to the smallest detail ensuring that you will be pleased with the end result. We know that every home and homeowner has their own unique style and we will keep it that way!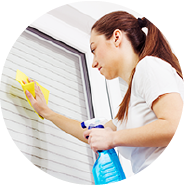 Window & Door
Cleaning
We offer window and door cleaning with competitive rates. This service will change the way you see your house and surroundings! Posh Home will make your home more inviting, bright and cheery with our unique streak/spot free reverse osmosis technology.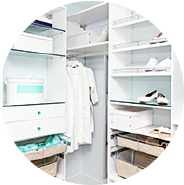 Space
Organizing
Posh Home offers personalized solutions for each area of your home. From folding and storing clothing to organization of closets by colors and seasons, we can simplify your life. We also handle other areas of your home such as kitchens, office spaces and garages.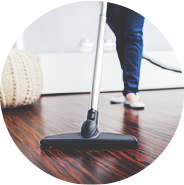 Designer | Builder
Cleaning
Posh Home can serve any of your post-construction cleaning needs. We are trained to handle the toughest situations, providing you with results and peace of mind. We are tough on dirt!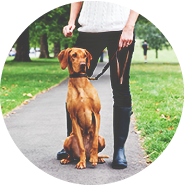 Going on a trip? Let us take care of things while you're gone. Walking the dog, feeding the fish, and forwarding mail and packages are just a few of the various services that we offer. Have a specific need? Contact us today and we'll be happy to help.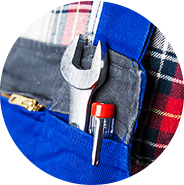 Handyman
Services
No job is too big or too small. We have insured professionals that can help you with any of your tasks in the household. From fixing gutters to hanging paintings on your wall, we have all your needs covered! Posh Home handyman services can save you time, money, and hassle.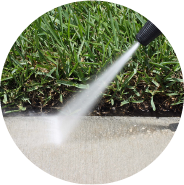 Power Wash | Pressure
Cleaning
Posh Home offers professional power washing for a cleaner and brighter exterior. Whether it be your driveway, house or other structures, we can handle it. Your neighbors will envy you!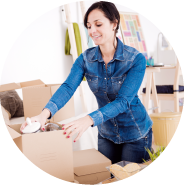 Move in/Move Out
Services
Whether you just bought a house and want it clean prior to the moving day or you are moving out of the old one and wan to make it spotless for the new tenants, we are the solution!
When it comes to preparing a space for a new tenant or for new use, Posh Home has done this countless times for our clients and we'll do it for you.