Need Special Cleaning? Just Call Posh Home!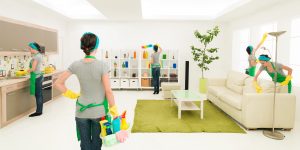 Life isn't always predictable. Sometimes things happen that are outside of your control.
For example, you may have unexpected last minute house guests. Our you may have to host a special event in your home for your family, friends, or neighbors.
When life throws you a curveball, it can be nerve-wracking. Especially if your home cleaning schedule doesn't align with your needs.
House Cleaning Boca Raton — Posh Home to the Rescue
If you need your house cleaned for a special event, unexpected guests, or any other reason, there's no reason to get stressed. All you need to do is call Posh Home and schedule a cleaning appointment that is outside your regular cleaning schedule.
Given enough notice, the professional cleaning crew from Posh Home can come to your home and give it a thorough, top to bottom cleaning even if it isn't your normal cleaning day. We'll get your house in tip top shape so that your guests will be very impressed with how tidy your home is.
House Cleaning Boca Raton — Post-Party Cleanup
At Posh Home, we will clean your house in preparation for a special event or the arrival of house guests. But we also will thoroughly clean your home after the party is over or whenever your guests leave.
Our experienced, professional cleaners will scrub your home's walls, floors, countertops, and even clean your ceilings if need be. Our goal is to provide you with the comprehensive home cleaning services you need with the convenience you want.
House Cleaning Boca Raton — We're There for You!
You can't always predict everything that's going to happen in your life.
So even if life takes an unexpected turn, there's no reason to worry about the cleanliness of your home. The courteous, professional, and flexible cleaners from Posh Home have got you covered.