This Mother's Day, Give Mom a Break!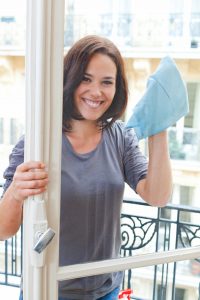 This year, Mother's Day is May 14th in the US. In addition to doing all the traditional Mother's Day celebrations this year — such as flowers, candy, and brunch at her favorite restaurant — why not show your mom how much you appreciate her by giving her a gift she can enjoy all year long.
Let your mother take a break from cleaning by scheduling regular professional house cleaning at her house from Posh Home.
House Cleaning Boca Raton — Win Mother's Day
This Mother's Day, you can win the favorite child prize by giving your mother the gift of professional house cleaning all year round.
What better way to show your mom how much you care about her than taking care of keeping her home fresh and clean all year round. Your mom has worked hard enough through the years. Isn't it time she had a break?
Show your mom that once per year is not often enough to show her how much you love her. Let Posh Home take care of cleaning her home regularly so that she can appreciate your gift to her all year long.
House Cleaning Boca Raton — Special Mother's Day Cleaning
Another great option is to hire Posh Home to do a special one-time-only cleaning of your mother's home. Or a bundle of 5, 10, or 20 house cleaning appointments.
Whichever option you choose, this Mother's Day will be the year that your mother truly understands the depth of your love for her and how much you appreciate all she has done for you during the years.
Let Posh Home clean your mom's home for Mother's Day and beyond. Your mom will appreciate it and she will appreciate you as well!