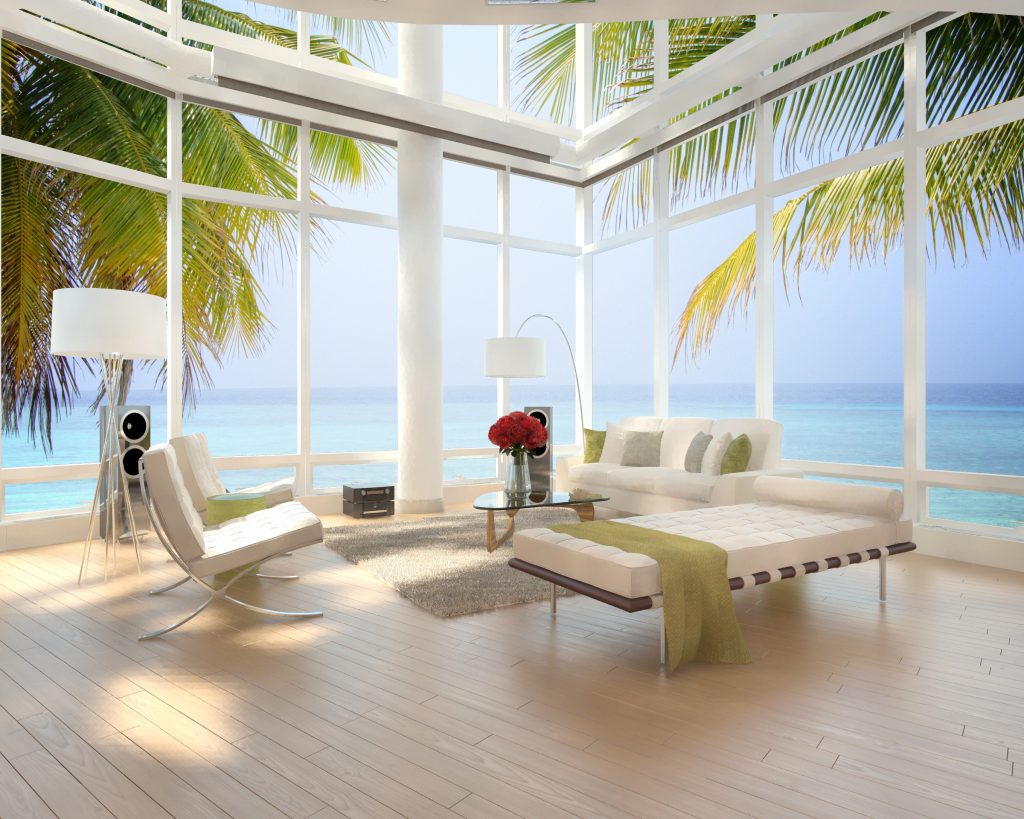 Having crystal clean windows is one of the great pleasures of owning your own home — especially when you have a great view, such as a beach, a natural area, or even a backyard swimming pool.
But keeping those same windows clean is not as pleasurable. While you are certainly able to clean your windows yourself, it's actually a difficult, time-consuming job that is best left up to the professionals, like the cleaners from Posh Home. Here's why …
Window Cleaning Highland Beach — Friends in High Places
Cleaning interior windows and ground floor external windows is relatively straightforward. They are easy to reach and, thanks to today's excellent window cleaning products, it's quite simple to get a clear, streak-free window with not too much effort.
The problems arise with upper floor external windows or internal windows such as skylights or raised windows. Reaching these windows without special equipment can be challenging.
Even if you were to reach these high windows with ladders, scaffolding, or telescoping poles, there is a heightened risk. Falling, slipping, or accidentally breaking windows is a genuine risk, especially if you aren't experienced at cleaning these types of windows.
Window  Cleaning Highland Beach — Time Constraints
What most homeowners don't realize when taking on the task of cleaning their own windows is how time-consuming the task can be. Cleaning a single set of windows thoroughly — including the glass, frames, blinds, shades, and lock assemblies — can take anywhere from a few minutes to a half an hour, depending on the size and complexity of the task.
Multiply that by the number of windows in your home and it's not surprising why so many homeowners give up and call Posh Home before finishing the task.
At Posh Home, we specialize in window cleaning, as well as every other aspect of keeping your home spotless. Why tackle such a large and difficult task such as cleaning windows when we can do it for you?